(Click on image to enlarge) images: Copyright © 2000-2010 by Designer- All Rights Reserved

(New items placed on top.)

Inventory is limited - please e-mail list of desired items to info@myspclstitches.com!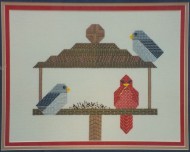 Sunday Brunch Chart Book
Link back to Special Stitches' Designers
If you don't find something on any of our Price List pages, please e-mail us with the designer's name and a description for the item you need!
info@myspclstitches.com
Free USPS shipping to the US for all charts!
Other shipping is discounted.
Questions?
Please contact us at:
info@myspclstitches.com
Images of charts on this page are the sole possession of and copyrighted by the designer.